6 Reasons to Download StrikeX Wallet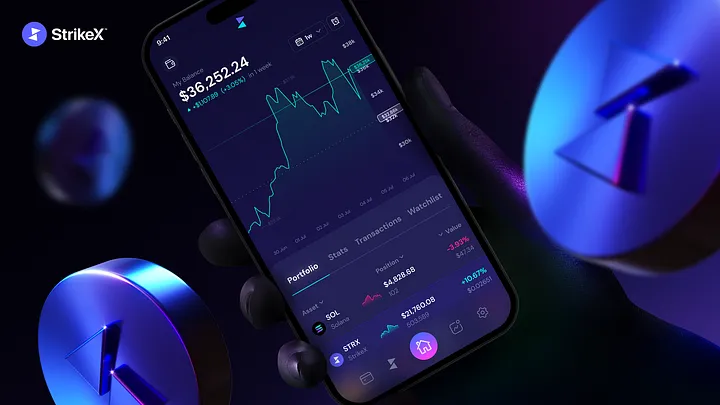 There are plenty of reasons why over 12,000 users have already downloaded the StrikeX Wallet. We have identified six key factors that we believe collectively make our self-custody wallet an absolute must-have. By taking advantage of these features, you can enjoy greater security, convenience, and flexibility when it comes to managing your cryptocurrency holdings. So, if you want to make sure you're getting the most out of your digital assets, we invite you to try StrikeX Wallet today!
Crypto Swaps & Fiat On/Off-ramp
Multi-chain
User experience and UI
Portfolio Overview and Stats
Accessible and responsive team
Forward-thinking and innovative
Crypto Swaps & Fiat On/Off-ramp
Gone are the days of having to endure a lengthy, complicated, and sometimes risky process to purchase or sell your favourite cryptocurrencies. Thanks to the StrikeX Wallet, you have the option of either buying or selling cryptocurrency directly from your bank account using convenient methods like Apple Pay and Faster Payments. Alternatively, you can leverage our integrated DeFi exchange to seamlessly swap one cryptocurrency for another, all without ever having to leave the app. This level of ease and flexibility makes StrikeX Wallet a great choice for anyone looking to streamline the purchase of cryptocurrency.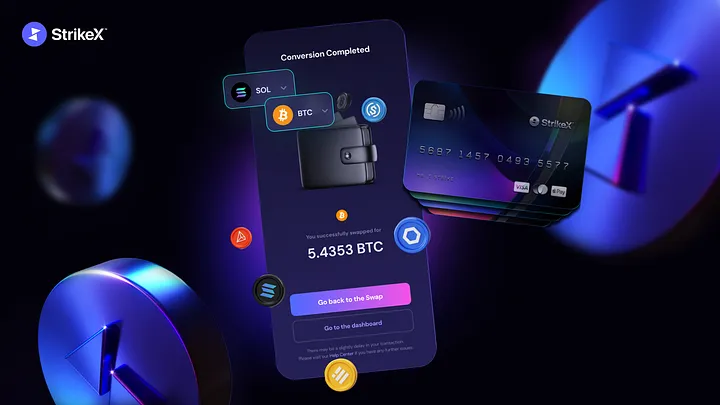 Portfolio Overview and Stats
At StrikeX, we recognise the importance of having a comprehensive view of your investments. We understand that you need to see both the bigger picture as well as the finer details to make informed decisions about your portfolio. That's why the StrikeX Wallet provides you with a range of features that allow you to do just that. With our wallet, you can easily view the total value of all your assets across multiple wallets, providing you with a high-level overview of your holdings. But if you want to delve deeper, you can also access individual asset information such as your average buy price, profit and loss, and more. These powerful features make StrikeX Wallet an indispensable tool for anyone looking to stay on top of their cryptocurrency investments.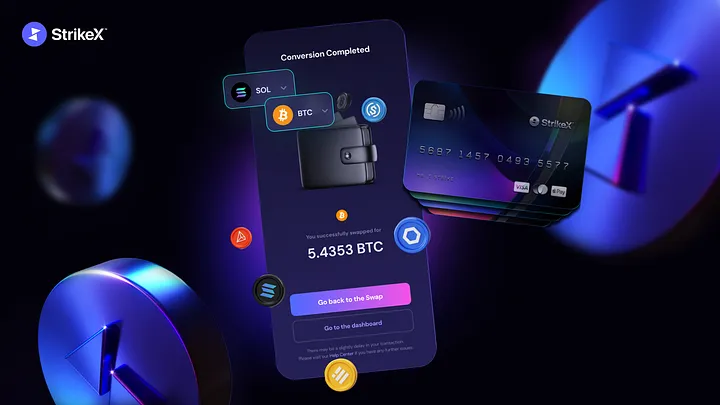 Accessible and responsive team
StrikeX was founded over two years ago by a team of passionate technologists, retail investors, and front-end designers who shared a common vision: to create accessible and high-quality retail-friendly web3 products. Starting out in online chatrooms, StrikeX has since developed a strong online presence and grown alongside an engaged and loyal community of users. Unlike faceless organisations, StrikeX places a premium on transparency and direct engagement with its users. Our team is readily available to answer questions, address any issues, and take product suggestions. We invite you to join our popular Discord server and grow alongside us. Join here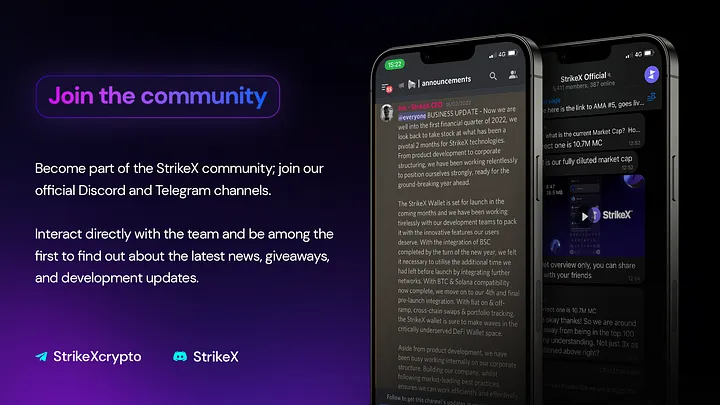 Forward-thinking and innovative
At StrikeX, we're committed to providing our users with the best possible experience, and that means constantly improving and expanding our products. Unlike some of the early market leaders, we're always looking ahead, and we're excited to share our recently published StrikeX Wallet V2 Roadmap, which outlines our plans for the near future.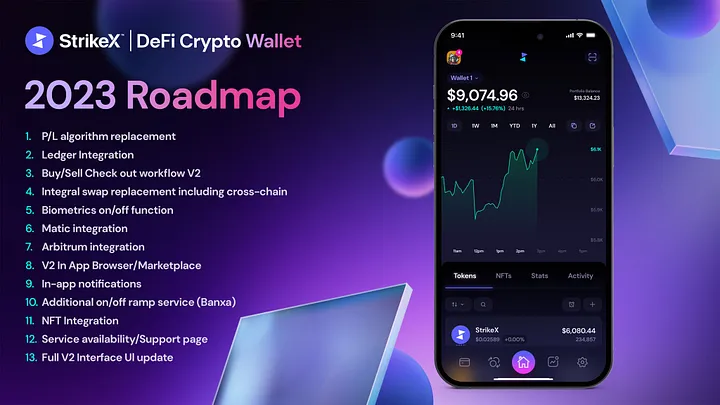 But we're not stopping there. We believe that the future of finance is through the tokenisation of RWAs, which is why we're laying the groundwork to enable the integration of tokenised assets into the StrikeX Wallet. Through our in-development centralised trading platform, users will be able to move fully compliant, 1-to-1 tokenised stock tokens, commodities, and more into self-custody within their StrikeX Wallet. This revolutionary new development will usher in the mass adoption of blockchain, whilst democratising access to both crypto and traditional asset classes alike.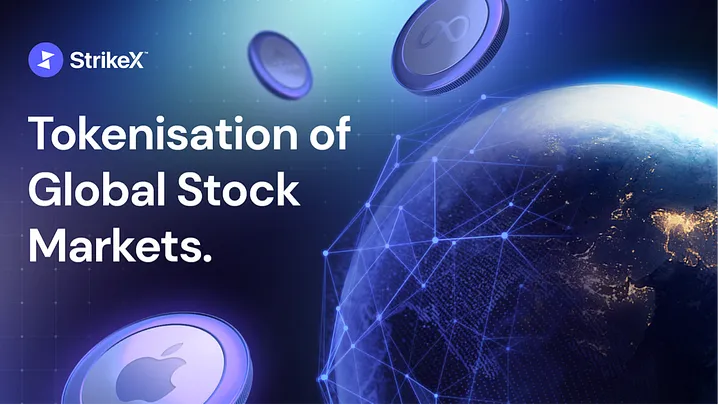 StrikeX Wallet is a powerful, user-friendly self-custody wallet that acts as a one-stop shop for all things DeFi. If you're looking for a crypto wallet that's attractive, easy to use and backed by a dedicated team, we encourage you to download the StrikeX Wallet today and join our growing community.
About StrikeX
StrikeX Technologies Ltd is a leading provider of blockchain solutions, specialising in blockchain technology, DeFi, and tokenised assets. The company is dedicated to bridging the gap between traditional finance and Web3, empowering organisations to embrace the transformative power of blockchain.


About CMC Markets
CMC Markets Plc, whose shares are listed on the London Stock Exchange under the ticker CMCX , was established in 1989 and is now one of the world's leading online financial trading businesses. The Group serves retail and institutional clients through regulated offices and branches in 12 countries and offers an award-winning, online, and mobile trading platform, enabling clients to trade up to 10,000 financial instruments across shares, indices, foreign currencies, commodities, and treasuries.